Eden Properties makes the demolition to build "Intercosta Beach", the new concept of apartments in Torrevieja
Eden Properties has begun the process of the construction of the new residential "Intercosta Beach". The old building has already been demolished to proceed with the construction of these new apartments in Torrevieja, located at C / Almudena, number 26 (Torrevieja - Spain).
These newly built apartments offer you the possibility to enjoy your holidays or retirement as you had always dreamed. These properties are designed with high quality finishes and ideal facilities for all your family members.
One of the surprises that all of the clients that decide to live in one of these fabulous apartments have, is their views of the Mediterranean Sea. If you love being able to wake up every morning and contemplate the wonders that the coast of Torrevieja offers, the penthouses of these apartments are ideal for you.
Details of our apartments in Torrevieja?
From the moment the "Intercosta Beach" project was started, the intention of our real estate agency has been to try to offer the greatest qualities that a home can possess. Therefore, these fantastic apartments in Torrevieja have many areas so that your whole family can enjoy your vacation as they deserve.
Previously we have pointed out that the sea views that can be seen from the property are incredible. Much of the responsibility has the location of our apartments, with respect to the beach: 200 meters. In this way, you can enjoy the sea and the sand a few minutes away from them.
Our apartments have a balcony to enjoy the landscape, pool, barbecue, garden, solarium, terrace ... As you can see, these are great areas to spend unforgettable family moments.
More information in https://edenpropertiesinvestment.com/en/property/6045049/new-residential-of-apartments-with-pool-only-200-meters-from-the-beach/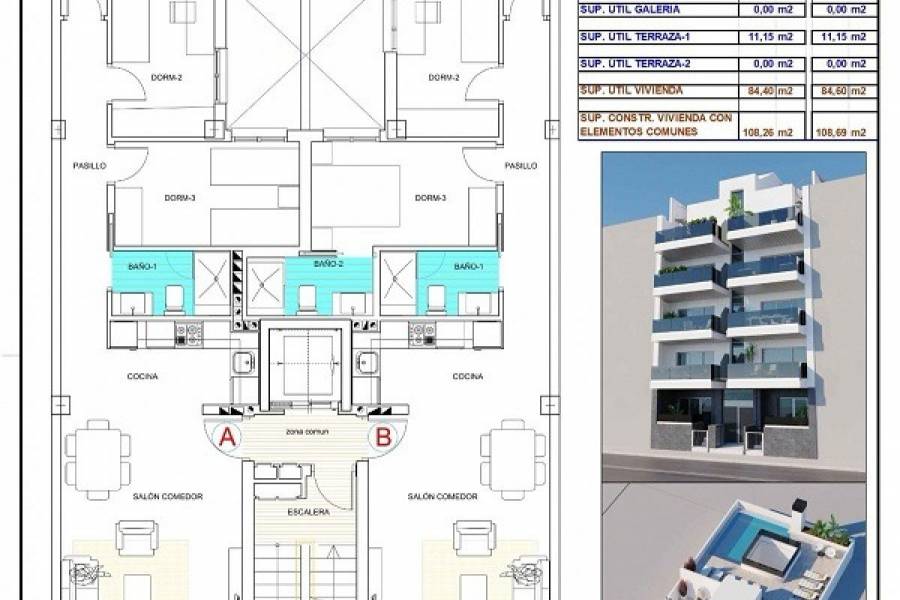 Do not wait any longer and get one of our modern apartments in Torrevieja
Eden properties invites you to come and visit our real estate office to access more information about our modern apartments in Torrevieja. You can come and meet us at Calle Zoa Nº58 Torrevieja (Alicante) 03182. There you can talk with our real estate agents and ask them any questions you may have about this project.
If for any reason, it is more accessible to communicate with us by phone or email, you can call us at 965 706 868 - 628 788 873 or send us an email to info@edenproperties.es.
We will attend you with total professionalism so that you can feel satisfied of having thought about our real estate agency, to enjoy your holidays or your retirement in Torrevieja.